Robespierre and the Festival of the Supreme Being: The Search for a Republican Morality (Paperback)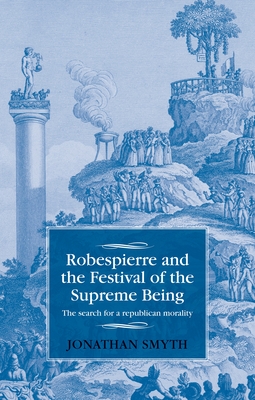 Description
---
In Year II of the French Revolution (1794) Maximilien Robespierre, seeking to establish a new deist national morality, created the Festival of the Supreme Being, to be celebrated on 20 Prairial Year II (8 June 1794). This is the first book since the 1980s and the only work in English to focus on the festival, to redefine its importance in the development of the Revolution.

Robespierre and the Festival of the Supreme Being traces the development of Robespierre's thinking on the importance of the problem which the lack of any acceptable national moral system through the early years of the Revolution had created. It explains his vision of a new attitude towards religion and morality and why he chose a Revolutionary Festival to launch his idea. It focuses on the importance of the Festival by showing that it was not only a major event in Paris, with a huge man-made mountain erected on the Champ de Mars, but that it was equally celebrated in almost every city, town and village throughout France. This book seeks to redefine the importance of the Festival in the history of the Revolution, not, as historians have traditionally dismissed it, merely as the performance of a sterile and compulsory political duty, but on the contrary, as a massively popular national event. Source material from national and local archives is used to describe the celebrations, together with evidence from contemporary commentators of the reaction to the event and its importance.

This book will appeal to students and academics in French revolutionary history and modern French history.
About the Author
---
Jonathan Smyth is Honorary Research Fellow at Birkbeck, University of London