Seeming and Being in Plato's Rhetorical Theory (Hardcover)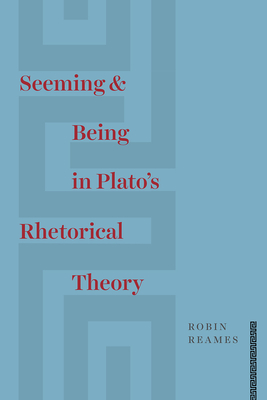 Description
---
The widespread understanding of language in the West is that it represents the world. This view, however, has not always been commonplace. In fact, it is a theory of language conceived by Plato, culminating in The Sophist. In that dialogue Plato introduced the idea of statements as being either true or false, where the distinction between falsity and truth rests on a deeper discrepancy between appearance and reality, or seeming and being. 

Robin Reames's Seeming & Being in Plato's Rhetorical Theory marks a shift in Plato scholarship. Reames argues that an appropriate understanding of rhetorical theory in Plato's dialogues illuminates how he developed the technical vocabulary needed to construct the very distinctions between seeming and being that separate true from false speech. By engaging with three key movements of twentieth- and twenty-first-century Plato scholarship—the rise and subsequent marginalization of "orality and literacy theory," Heidegger's controversial critique of Platonist metaphysics, and the influence of literary or dramatic readings of the dialogues—Reames demonstrates how the development of Plato's rhetorical theory across several of his dialogues (Gorgias, Phaedrus, Protagoras, Theaetetus, Cratylus, Republic, and Sophist) has been both neglected and misunderstood.
About the Author
---
Robin Reames is associate professor of English at the University of Illinois at Chicago.
Praise For…
---
"This is a masterful book. Each chapter proffers a new take on platonic dialogues that have been read and interpreted endlessly. Reames provides a fresh new view bolstered by innovative and well-supported philological arguments. Every chapter provides a new twist and original insight into Plato's texts. I am not engaging in hyperbole when I say that this book has no peer."
— Edward Schiappa, Massachusetts Institute of Technology
"Seeming and Being is a novel work in the rather vast literature on Platonic language and epistemology. Each one of Reames's chapters is a fresh interpretation of the dialogues in question. Scholars will be interested not only in how they support her argument, but also in the ways that she casts new light on dialogues that might seem familiar. This is thoughtful, insightful material and a significant contribution to work on Plato's philosophy of language."
— Marina McCoy, Boston College